Start Me Up! How to Become The Rolling Stones of Business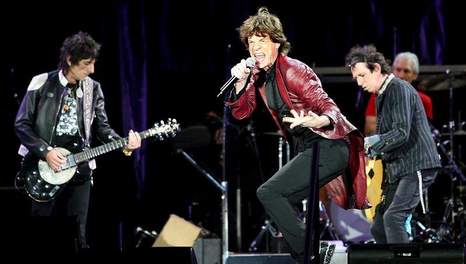 I love the Rolling Stones. Even after 50 years, the music still sounds great. How do the Stones stay relevant? It's all about branding. And there are plenty of lessons they can teach us about how we can run own businesses.

For example…
1) Mick Jagger and Keith Richards, that love/hate relationship
Mick and Keith probably have one of the most notable love and hate relationship the music industry has ever seen, but it's a dysfunctional relationship that actually works. After all, Mick kinda bombed at going solo and if Keith went at alone, who would care?
This kind of reminds me of my relationship with my own CEO, Damien. There are times we want to wring each other's necks, but we both have the same vision – put out the best products and leave them coming back for more … year after year. You can't do everything by yourself, so learn to put your ego aside. Focus on the rhythm of your business and the rest will take care of itself.
2) An unforgettable logo to build your brand
It's hard to imagine the Rolling Stones without that famous logo, but that's an important lesson in and of itself. Whether it's music or business, branding matters, so it's essential you have the right logo if you want to build trust.
Here's one way to see if you have a good logo. Ask yourself: Would you wear your logo in public? I'm writing this at 30,000 feet on a plane to Florida, and I happen to be wearing my Mega Partnering logo right now – because I take great pride in my role in founding the world's #1 wealth networking and business conference.