Start Me Up! How to Become The Rolling Stones of Business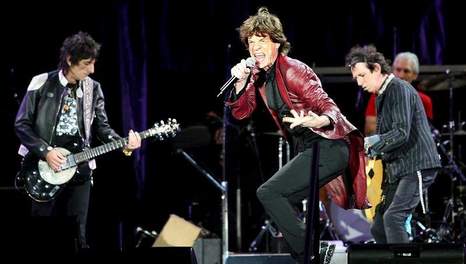 3) Sustainability, predictability and consistency
These three concepts are a must if you want to not only survive in business, but thrive.
Few brands survive 5 years, let alone 50 years. But consistent quality means the Rolling Stones are charging up to $800 for a ticket to their Newark show next week (and scalpers are charging up to $5000).
When you buy a Stones ticket, you know what you're going to get – a show that gets you rocking and sends you home happy every time. That's what sustainability, predictability, and consistency are all about. Another lesson? It doesn't hurt to both entertain your clients as well as inform them.
4) Deliver a "wow" experience
Why am I so successful at so many businesses at such a young age? That's actually irrelevant. Age has nothing to do with it. I have the same 24 hours a day as everyone else. But I learned that to be successful, you need to deliver an experience people won't soon forget.
I've attended two Rolling Stones concerts, and each time I leave feeling like "Wow! What a show!" That's the same experience I deliver at all my events. And I do it the same way Mick Jagger does, focusing on every detail – lighting, seats, sound – to deliver that "wow" experience.
Just remember, when you're the CEO, you're not the chief executive officer, you're the chief experience officer. The devil is in the details (which I'm sure is on the Stones' minds when they're performing Sympathy for the Devil.)
5) Age 69 and still going strong
Think about Mick Jagger … Rod Stewart … Bruce Springsteen … and Paul McCartney. They're all in their 60s and still going strong, with the same passion and love for the business they had five decades ago.
Age doesn't matter anymore – especially when 60 is the new 40. I see that the dictionary defines "retirement" as "removing from useful service." That doesn't sound like much fun to me. So if like the Rolling Stones, you love what you do, why would you ever retire?
The Rolling Stones have plenty of money, so what really keeps them at the top of their game? They're driven by the goal of leaving a lasting legacy and introducing new generations of fans to their music. So never let age hold you back from what you really want to do in life. Success comes at any age.