Start Me Up! How to Become The Rolling Stones of Business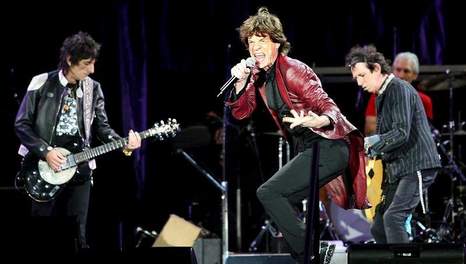 6) Saying "goodbye": Still roaring on all cylinders
The Rolling Stones are just brilliant at saying "goodbye". They've been on "farewell" tours since 1991 and every time they come back stronger than ever.
If you are going to fill stadiums all around the world and gross $569 million as they did on their last tour, you don't do it on solely on great music. They keep their marketing and branding engine roaring on all cylinders – selling out so many venues that I'm sure they've lost count by now.
* * *
So those are some of lessons I've learned from the Rolling Stones. I developed my Mega Partnering marketing strategy from some of these very same concepts. And why not? They've been working for Mick, Ronnie, Charlie, and Keith for 50 years. They're not just moving around like "Jumpin' Jack Flash," they're moving their enterprise forward.
So follow these strategies and there will be plenty of "Brown Sugar" in your bank account.
OK, maybe that was trying too hard, but that's only because "I Can't Get No Satisfaction"
Uh-oh, did it again. But what can I say? I love the Rolling Stones, and they've inspired me to be my best at Mega Partnering VI, I expect to bring the house down….
Please do me a favor and forward this article to your friends on Twitter and Facebook. And feel free to leave a comment below.