How I Fell In Love With Australian Entrepreneurs and the Result Was #1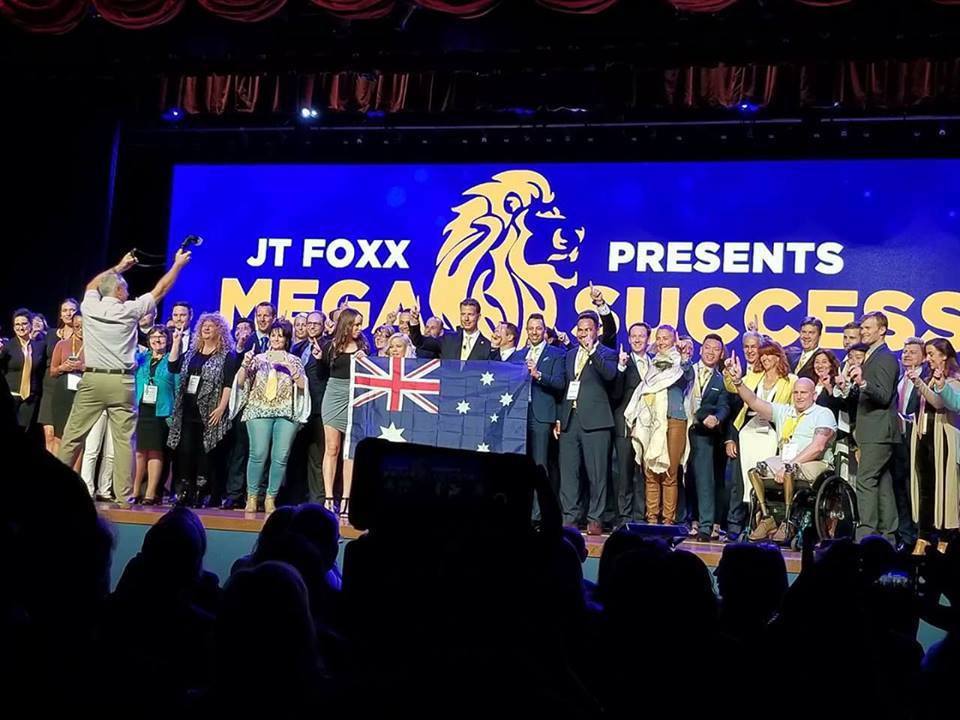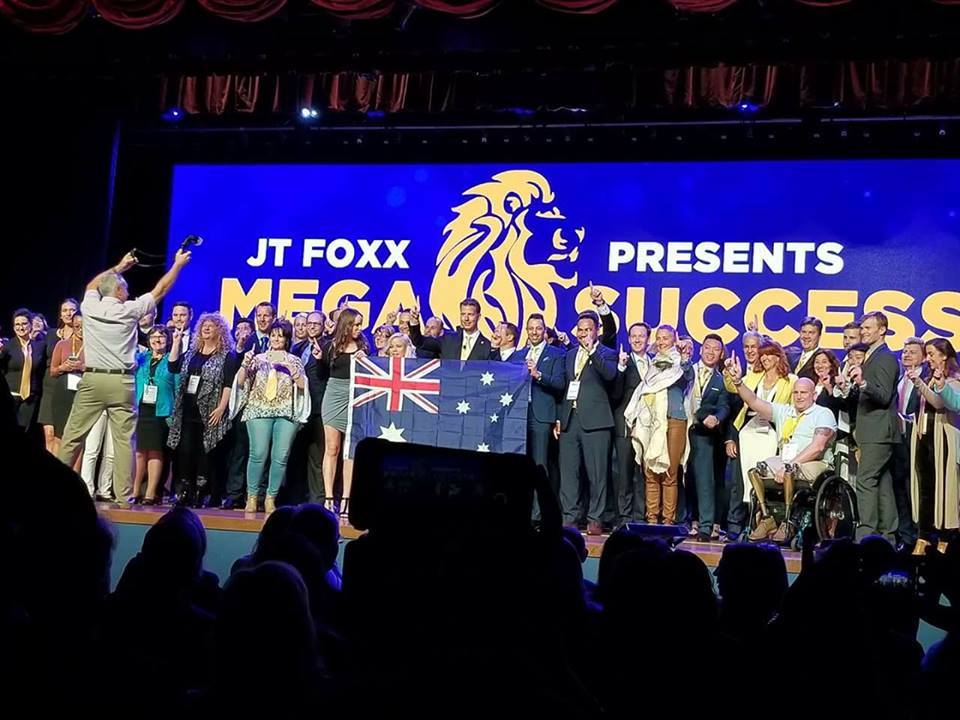 I am tough, I am persistent, I am a straight shooter, and I am literally like a Simon Cowell and Chef Gordon Ramsay of the speaker and business world. Some might say that I am 100% the opposite of Tony Robbins. The good thing about that is that we all have a spot in this world, different styles work from different people.
I remember the first time I got asked to speak in Australia, I was told I would probably not make it. As a favor, one of my friends gave me a speaking spot in Brisbane. He warned me at the time that they were not big fans of American speakers, and there was a lot of tall poppy syndrome going on. I speak all over the world and never have I once been nervous, but Brisbane was a little different. I went up there with so much adrenaline that I thought I was going to rip my suit off…sort of like Superman. The end result? It ended up being one of my best speeches. Hundreds of people came up to me afterward and were saying how refreshing it was to hear someone tell it like it is. I spent over an hour taking pictures with the attendees, and right there, I realized that half my work was already done; the other half was to now deliver and make them successful. I had such a huge smile and sense of relief.
On my way back to the airport, I decided to check Twitter to see what people were saying. I saw a lot of good comments, but I also saw some nasty ones. People were calling me a fraud and scammer and thought that all I was going to do was rip Australians off. That hurt me deeply. I think everyone who knows me knows the culture I have for my clients. I call them my family and even wear a wristband every day that says #FamilyFirst. Of course, that was also attacked on social media because apparently there was a political party in Australia also going by "Family First", and they were bad. It's funny, you can have hundreds of people buy your products, hundreds of people tell you how your speech was amazing, but 5 negative reviews and it makes it seem like the whole thing was horrible. My coaches once told me, "if you don't have haters, you don't have success". I remember thinking, "how can it be a scam or fraud if they never bought anything?" Well, I decided to shrug it off and since then made a promise that I was going to make Australia the #1 country for success stories. I do remember a few people in the audience rolling their eyes when I said it, but I'm the type of person who doesn't let my words do the talking, my actions do.
1 Year Later… DRUM ROLL…
My biggest event of the year happened, Mega Success, where the biggest celebrities, billionaires, millionaires and entrepreneurs from 75 different countries come together to learn, network, and do business with one another. During the award ceremony, I was proud to make the announcement that the country of the year was… AUSTRALIA! There were more success stories created in that year than any other country. (watch the video below).
2 Years Later… ENCORE!
At the same event, just one year later, not only did Australia win the #1 country again for the number of success stories created, but the Top Entrepreneur Award went to a Melbourne Entrepreneur, Chris Christofi. I remember how skeptical he was and how everyone told him not to trust me, but he went with his gut instinct and it all worked out.
Watch the video!

How did this all happen?
As much as I love Australia, I will tell you firsthand that it is not easy to become successful here. Not because the opportunities are slim, but because most people around you don't want you to succeed as it makes them look bad. We should encourage entrepreneurs to take risks and climb the ladder of success. That is why I have often say that I believe in them more than their family and friends do. I know how hard success is, and I also know the price of it. Despite all these factors, I pushed and persevered, and no matter what anyone says, I have the results to prove it.
How did I do it?
The magic of success is never in the "HOW" but understanding the "WHY". For example, it's not "how to raise more capital", but rather "why would anyone invest in you?" You have to look at the world from your clients' point of view. Despite my style of being tough, sometimes it's because I care and I feel that I need to push people beyond their limiting beliefs. To become successful, you have to be uncomfortable at all levels, and once you start becoming comfortable, you have to push even harder. I also found that what my clients like the most about me is my straight talking, no BS approach. I don't tell people what they want to hear; I tell them what they need to hear.
Here are just some of the many results I have created in Australia:
I have created speakers and coaches who tour the world although they thought they'd only be able to do it in Australia.
I have clients who are investing in property all over Australia and the world and they started with no money. They also have even attracted investors to come to invest in the country.
I had farmers with failing businesses who are now doing business all over the world.
I had clients in mining towns whose businesses were suffering but have turned it around and are now having record profits.
I have developers who were struggling and now have more deals than they can handle.
I have clients making 6 figures online monthly when they were barely making $1,000 before they meet me.
There are countless more success stories and below in the next few days I will be posting their stories in order to inspire you that nothing is impossible even when people want to take you down.
But the truth is, the secret to my success and theirs is very simple…
BRANDING
RELATIONSHIPS
MARKETING
COACHING
Yes, every single one these cost money, but if you can just change your mindset from how much something will cost you to how much it will make you, your life and business will change forever. The bottom line is that all my clients are amazing people, and the problem was simply that they had not been discovered yet. That is my job, and it's one that I have done well for so many Australians. Over the next few days, I will be adding to this post the countless success stories I have created in Australia.
There will always be NAY-SAYERS and negative people…remember that. There is always the media lurking around to knock your success down because good news of you helping and making people successful is not news. But focussing on a few negative people who never did the work but blame you or believing fake reviews from your competitors or those who seek to hurt and destroy your business.
No matter what I say, no matter how many lives I change, and no matter how many success stories I have created, there will always be people trying to pull me down. People will believe fake reviews rather than questioning the facts. My competition will talk bad about me and call me an arrogant American or that I have high-pressure sales tactics, but they only say that because, at every event over the past 2 years, I have outsold them on every big stage. This is not because I am a great salesman, but because I bring so many success stories on stage to share their real results. If someone thinks you are bad or guilty, they will focus 100% of their energy into believing or looking for things that are bad about you. But when you prove them wrong, they will hate you even more. No one likes being wrong after all.
As the media says, you may love me or hate me, but I get results. I have a different style, and it works. It works in 49 countries, but the country it works the best in is Australia. I love this country so much, but more importantly, I love how many entrepreneurs are living their dream because of myself and my organization.
Please check a few days I put a Facebook post about Australia and it's gone viral with all amazing success stories from clients over the last two years. Below that will be video's taken today with clients who have achieved their success story and Australia and how I changed their life and business.
Many more videos will be posted over the next few days..
Results discussed are not typical. We do not monitor the success or results of customers and receive voluntary information which is used in testimonies. You should expect that your results may and will vary substantially. No success is guaranteed, and your results will depend on a number of factors including but not limited to how much effort is extended, what services you attempt and how well you adapt to market conditions. Individual results will vary, and testimonials are not claimed to represent typical results. All testimonials are by real people, and do not reflect the typical purchaser's experience, and are not intended to represent or guarantee that anyone will achieve the same or similar results. Every person has unique experiences and applies the information in a different way. Thus, the experiences that we share from other people may not reflect the typical clients' experience or guarantee that anyone will achieve the same or similar results. However, these results are meant as a showcase of what the best, most motivated clients have done and should not be taken as average or typical results.