Follow Mega Partnering 8 Live & Win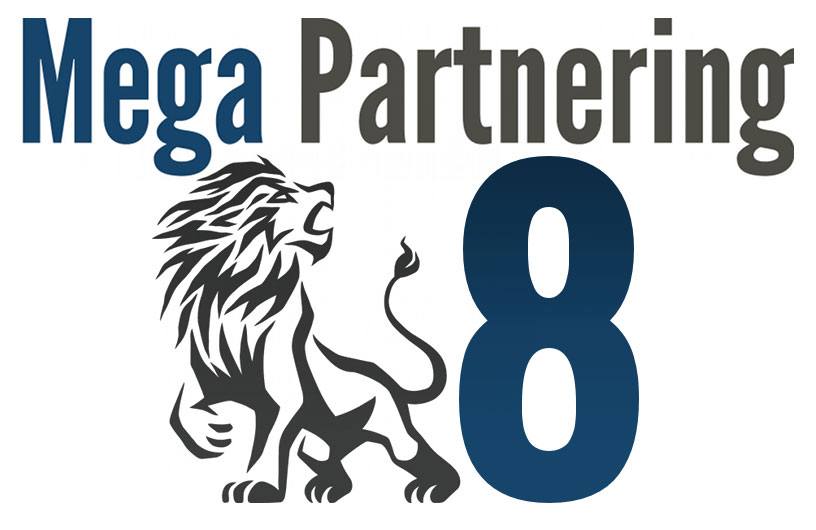 We have over 800 high level A-players here right now, and you are missing!! There are billionaires, celebrities and business tycoons walking around. The level of excitement is like nothing I have ever seen. We have over 32 countries represented here.
Follow us live & win
I want to share with you pictures, video's, and backstage video/footage that I will be taking and sharing with you exclusively.
Step 1: Follow us on Twitter @MegaPartnering & @JTFoxx
https://twitter.com/MegaPartnering https://twitter.com/JTFoxx
Step 2: Like the Mega Partnering Fan Page https://www.facebook.com/MegaPartnering
Step 3: Retweet, share, comment, & post. Whoever retweets, shares, comments, and posts the most on Facebook, they will get the opportunity to win the following prizes for Mega Partnering 9 that will be announced soon. Tag everything with #MegaPartnering
Prizes (The top 3 winners will be able to pick)
1. Free 1-1 Coaching with the top wealth coach in the world JT Foxx
2. VIP Tickets for Mega Partnering 9 (Biggest guests ever and by invitation only)
3. Video library of all the past Mega Partnerings we have.
If you are at the event and are a winner you will also get to ask Randi Zuckerberg a question!
We need your help. We want to get #MegaPartnering trending on Twitter and on Facebook all over the world. We have 3 people monitoring everything to ensure we pick the right people to win. Winners will be announced on twitter and Facebook, so it will be great branding for you.
I am sorry you are not here… we are already half way through the bonus day on the first day and people are saying they have met amazing people to partner with, its the best content they have heard, and the experience is just amazing. I can't wait until Jack Welch and Zuckerberg go on stage!!
You can also check past video at www.MegaPartnering.com
Wish you were here with us!!
Don't forget #MegaPartnering