A Day in the Life of JT Foxx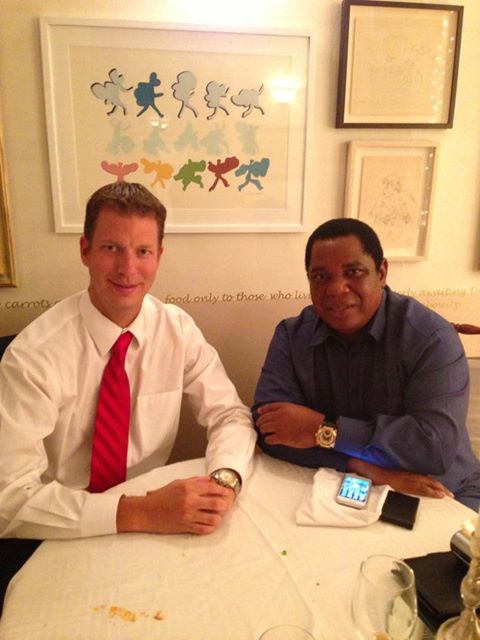 It's no secret that I am very good at time management,  It was my biggest weakness is now its my biggest strength.
Everyone has the same 24 hours so how do I run all my companies, properties and world schedule, it's actually easier than you think. It's not about time management, it's about energy management.
Here is my breakdown of last wed

5:00am— Wake up
5:15am— Mind-feed– Listen to my coaching sessions
5:45am— Go for a run and workout
6:15am— Steam room to do strategic thinking
7:00am— Breakfast meeting with new Billionaire partner to brand countries
7:45am— Second Breakfast meeting with political figure
8:30am— Marketing strategy for my new Billionaire dollar concept
9:45am– Check email
10:00am— Review financial and projections for 10 companies
11:00am— Media interviews for new European tour
11:45am– Cold call 10 people
1:00pm– 8 back to back 15 min meetings with new business opportunities
3:00pm– Call 6 new clients 5 min each to WOW them and surprise them
3:40pm– Final Interview for new personal assistant and security detail
4:00pm— Final details about new suit company I am starting
4:15pm— Talk to banker to wire money for 6 new property deals
4:20pm— Review 4 new websites we are launching, final changes
4:35pm– Conference call with CEO to go over all on-going projects
5:30pm— Coaching session with client
6:30pm– Call my coach Nido to review new ideas I have
7:00pm– Call to discuss new big home I want to buy in South Africa
7:30pm– Dinner with multi-millionaire to discuss new consulting company
8:45pm— Check email one last time
9:00pm– Polish up a few great new marketing ideas I came up with that day
10:00pm– Watch Spartacus on my iPad
10:45pm– Get a business idea as a result of watching it, WeChat one of my partners to share
10:50pm– Plan the top 5 things I need to the next day and my schedule every 5 minutes
11:04pm– Fell Asleep
Woke up at 4:30am next morning refreshed with a passion and zest for life.
For me everyday is different but I know that everyday and every second is accounted for focusing on what I am great at and delegating the rest.
I hope this gives you a sneak peak on how a day in the life of JT Foxx is scheduled and remember it's not the amount of hours you work, its how productive every minute is.
JT Foxx
World's #1 Wealth Coach
Serial Entrepreneur
Real Estate Investor


P.S. Don't forget about my world tour where I talk about how to have a Perfect Business Model and also 150 Millionaire Marketing Ideas. www.jtfoxxlive.com